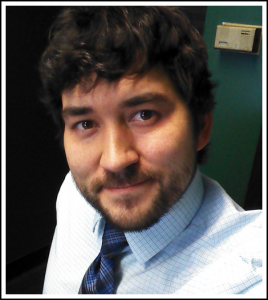 I am an Associate Professor in the philosophy department at State University of New York at Fredonia.  My primary philosophical interests are in epistemology, ethics, meta-ethics, metaphysics, philosophy of language, and philosophy of religion. I am married to Sarah Gerkensmeyer. She's awesome, and so is her fiction. I am also currently the Secretary-Treasurer of the Eastern Division of American Philosophical Association.
In 2008, I started the Young Philosopher's Video Lecture Series. I am still currently the director of the series. In 2010, I founded Academy Geeks.
I also started and currently host a philosophy journal survey service to help philosophers collectively gather useful information about philosophy journals.