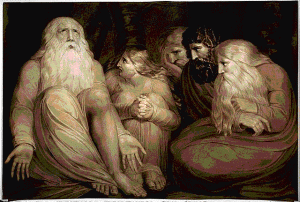 I've recently completed a draft of a paper callled "Two New Versions of Skeptical Theism" for an edited volume. This will definitely be going through a round of revisions, and so I'm posting a copy here in case anyone is interested in reading it and giving me comments or feedback. If you have anything, I'd love to hear it.
This is also something of an experiment with a new feature in Google Docs. I can now let people comment on a Google Doc without giving them editing access, and they can even comment without being logged in. I'm curious to see how this goes.
Here's the abstract.
Abstract:
Skeptical Theists respond to the Problem of Evil by arguing that there may be goods that are beyond our understanding that might warrant a God in permitting horrendous evil. Because of this Skeptical Theists argue that we are not justified in believing the crucial premise in the Problem of Evil that maintains a God couldn't have a justifying reason for the evil in this world. However, this strategy threatens to undermine any kind of reasoning about what a God would or wouldn't do. Suppose you thought that God made a promise to do something good for you or humanity. For all you know, God might have a good reason to break that promise that is beyond your understanding. Call this the Reasoning About God Problem. In this paper, I offer two new versions of skeptical theism that avoid the Reasoning About God Problem.
I used to be sold on the idea that Skeptical Theism was a terrible way to respond to the Problem of Evil. It wasn't until I started thinking more through how someone might respond to the Reasoning About God Problem (which I used to think was fatal) that these versions dawned on me. Now I think there is something along these lines that might be a viable response.
Here's the paper. If you type comments on this document and you are not logged in, don't forget to sign them so I know who you are and can thank you in the acknowledgments.